Recherche
Sophie Binet-Budelot / ソフィー・ビネ・ビュドゥロ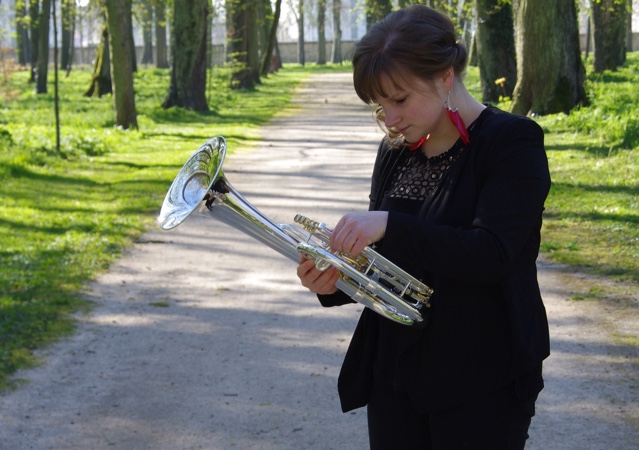 国際的ソロ奏者
Sophie Budelot was born in 1991 in Dijon. Surrounded since her birth by the sounds of Brass Band, she is however oriented into piano and french horn. But few years later, seduced by the sound of this instrument, her choice finally stands toward the tenor horn.
During her youth, she had the opportunity to play in several music bands and groups, including Brass Band Sagona, the Brass Band de Franche-Comté and Brass Band of Lyon, and also got along with chamber music with the founding of "Brass Family" with her siblings, allowing them to join the Eurochestries festival in 2007 and the Musicora meeting in 2009.
When she was 16, she had the opportunity to represent France with the European Youth Brass Band on 3 occasions; Birmingham (England), Stavanger (Norway) and and Ostende (Belgium).
In 2011, Sophie unanimously gets a diploma of music theory and euphonium at the Regional Conservatory of Dijon. She then enters the Bourgogne Academy of Music, where she successfully gets a National Teaching Diploma in 2013 and a National Diploma of Professional Musician in 2014. She is named that same year "Best Tenor Horn" at the youth European soloist competition for brass in Perth, Scotland.
During her studies, Sophie also took singing, choir directing, theater and trombone courses.
Atypical musician, she is constantly seeking to strengthen the link between her different artistic sides.
She releases her first album « Adventure » on November 2015, recorded with Brass Band, piano ans vibraphone.
Until August 2015, she was teaching music in several music schools in the Bourgogne region. She then decided to leave to the Northern region of France where she now takes care and develop a tenor horn class.
It is important to Sophie Budelot to actively participate into the Brass Band dynamic in France.
She is now tenor horn solo in the Brass Band Nord-Pas de Calais, in the Burgundy Brass Band and in the Brass Band Buizingen (Belgium).
On May 2016, she gets a 3rd place and the audience special prize at the European Soloit competition.
Instruments
Prestige BE2050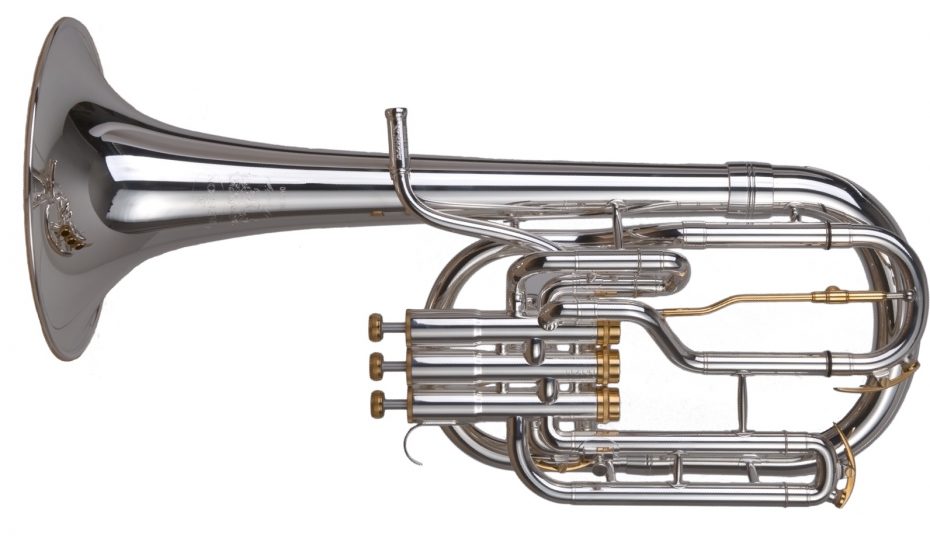 Retour en Haut