Recherche
Fabian Bloch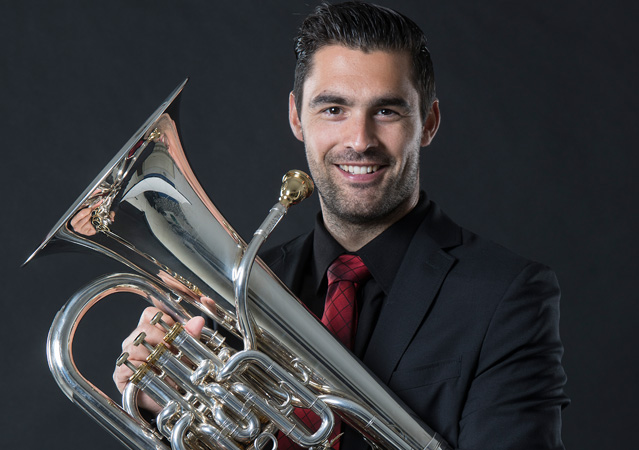 International solist
Fabian Bloch, a Swiss musician, has shown since his childhood an unconditional passion for the euphonium, an instrument he studied at the Berne University of the Arts, in the class of Thomas Rüedi, before continuing his improvement at the Royal Northern College of Music in Manchester (United Kingdom), where he obtained a Master in Performance under the tuition of Steven Mead. At that time, he also played for "Fairey Band", an world famous brass band, and performed at numerous concerts and competitions throughout England.
As a soloist, Fabian Bloch is constantly looking for new challenges, both in Switzerland and abroad. His first solo-CD, "Drive", was released in September 2015 and was literally praised by the specialised press. His strong interest in new music is also reflected in the « Spot On! » project of his trio, in which he presents lots of new compositions.
Fabian Bloch currently plays with the european Brass Ensemble and in various leading brass bands in Switzerland and Great Britain. He also regularly gives concerts with his duo Euphorimba (euphonium and marimba).
He also passes on his passion to the next generation of euphonium players as an teacher in two music schools and teaches students of all ages in his own studio, « Brass Sounds ». He completes his wide range of activities with frequent engagements as an extra in the
Basel Symphony Orchestra, the Zurich Opera Orchestra, the Lucerne Symphony Orchestra and the Berne Symphony Orchestra.
Instruments
Prestige 2052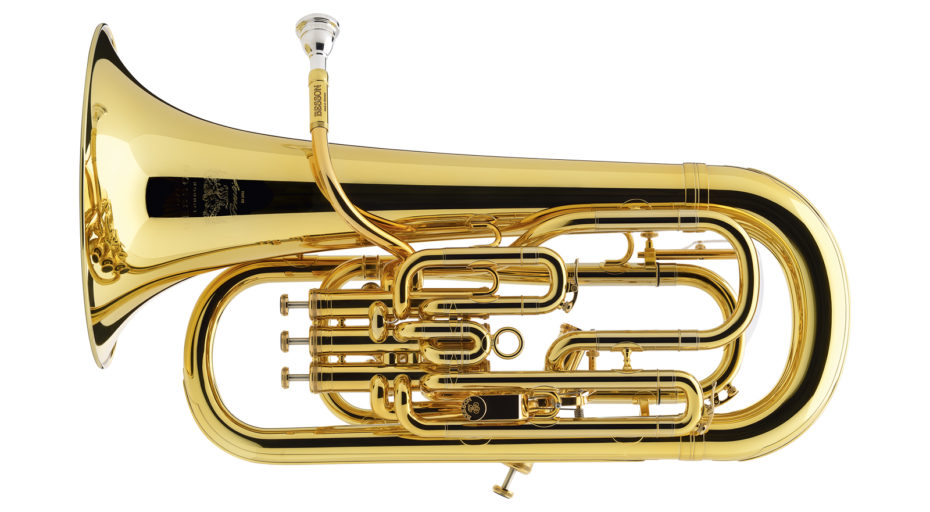 Retour en Haut