Recherche
Floriano Rosini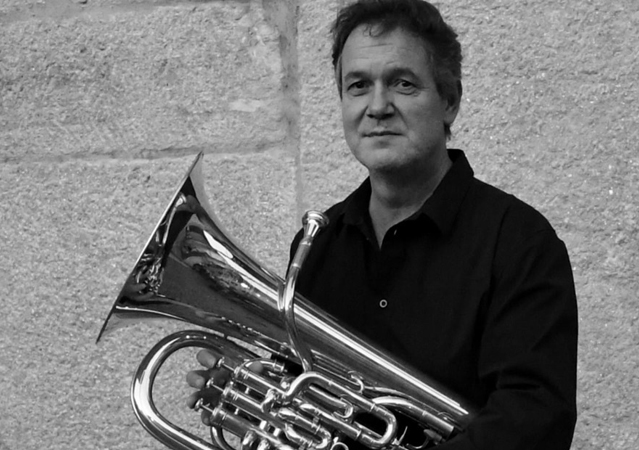 Trombone Professor at Turin "G. Verdi" State Conservatory
Floriano Rosini starts studying in Aosta school of music and graduates in Alessandria "A. Vivaldi" State Conservatory, when he is still very young and with the highest grade. Then he keeps practicing with Vinko Globokar, attending the Special Classes about contemporary music in Fiesole, and with Jacques Mauger, attending the Accademia Internazionale Superiore in Biella, where he gains the proficiency and the mention for merit.
Being only 20 years old, he wins a public competition for playing the first trombone role in the Orchestra Sinfonica RAI of Turin and later in Orchestra Sinfonica Nazionale RAI.
He has won a high number of prizes and competitions and he is considered one of the best Italian trombone players.
During his musical career, he has worked with many prestigious orchestras such as l'Orchestra del Teatro alla Scala, l'Orchestra dell'Accademia Nazionale di Santa Cecilia, la Filarmonica della Scala, l'Orchestra del Teatro Regio di Torino, l'Orchestra del Teatro La Fenice di Venezia, l'Orchestra della Svizzera Italiana, La Filarmonica A.Toscanini di Parma. Thanks to these collaborations, he has played with many important conductors, such as C. M. Giulini, L. Maazel, M. W. Chung, R. Muti, G.Prêtre, G. Sinopoli, S. Bychkov, D. Gatti, W. Sawallisch, M.Poschner, and in many countries all around the world, Europa, Russia, Cina, Giappone, Sud America e Stati Uniti.
He also performs a lot of solo and chamber music with sackbut and euphonium.
He records for many record companies, writes for different musical editors and a big number of composer has composed for him.
He teaches trombone in Turin "G. Verdi" State Conservatory and in many classes patronized by European Union; he also taught in School of High Music Perfection in Saluzzo.
He is invited by well known orchestras and theaters as external examiner in auditions and competitions.
Retour en Haut