Suche
Andrew Hedley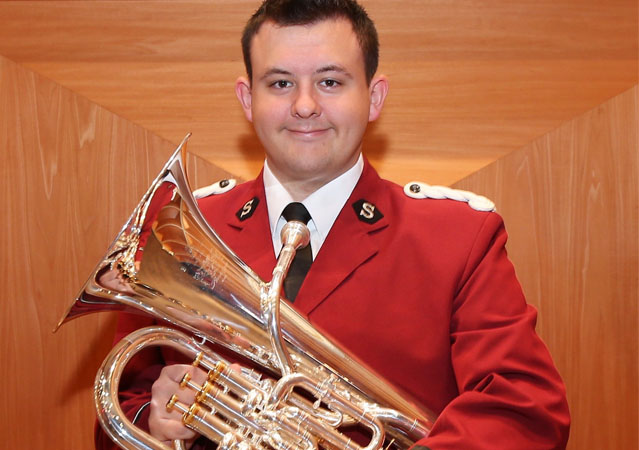 International soloist
Andrew was born in 1998 and started learning to play at Chester-le-Street Salvation Army – the church he still attends. Initially playing the cornet, he moved onto the tenor horn before finally settling on the euphonium.
Whilst regularly attending the Salvation Army's Northern Summer School, Andrew served four years as the principal euphonium of the Territorial Youth Band, where he now helps as a staff member. He has also been the principal euphonium of the Territorial Music School's A Band since 2016 and guest principal euphonium of the German Staff Band on a number of occasions. He also continues to play with the Salvation Army's North East England Divisional Youth Band.
In 2016, Andrew was one of five Salvationist euphonium players to be invited to take part in the recording of Derick Kane's solo CD, Forte. He considers it a great honour to have played alongside Derick, given the big influence Derick continues to be on him.
Following Derick's retirement from the International Staff Band in 2019, Andrew was appointed to the band fulfilling a lifelong ambition of his. In his first year as a member of the ISB, the band visited both Norway and the USA.
As well as playing within the Salvation Army, Andrew is enjoying a successful career in the wider brass band world. He joined the Reg Vardy Band in 2014 and became the principal euphonium in 2015 – a position he still holds to this day. He is a former National Youth Brass Band of Great Britain member and has also performed with the Black Dyke Band in both concerts and recordings.
He has featured extensively as a soloist during his time with Reg Vardy, performing at events such as the French Open Festival and the Brass in Concert Championships. However it is Andrew's performances at the Dr Martin Contest that have brought the most success. He has been named best soloist a record three times – in 2017, 2019 and 2021.
He has performed in countries such as France, Germany and Poland and has regularly played in venues such as the Royal Albert Hall, Sage Gateshead and Durham Cathedral as well as taking part in California's Rose Parade and playing in Disneyland Paris.
Andrew is delighted to become a Besson Artist and he plays on a Besson Prestige Euphonium 2052.
Instruments
Prestige 2052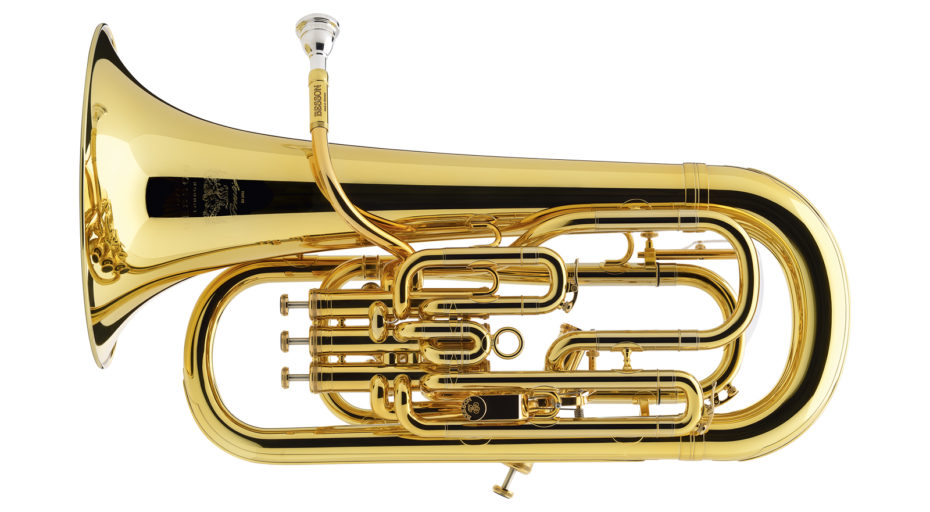 Retour en Haut