Suche
Anthony GALINIER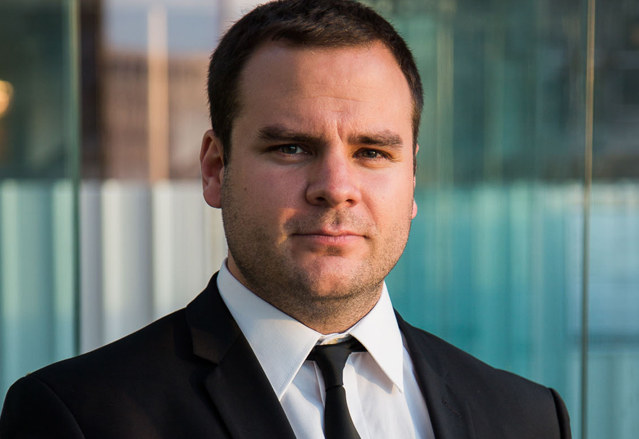 International solist
Born in 1984, Anthony began playing trumpet as a child, initially developing his musical skills at Conservatoires in Lorient, Angers and Aubervilliers-La Courneuve. In 2005 he entered the Lyons Conservatory, and studied in the classes of Thierry Caens and Christian Léger, where he obtained his Higher National Diploma in Music study in 2009. In 2013, he obtained his Master of chamber music.
Anthony works with many symphony orchestras, including the Orchestre National d'Ile de France, Orchestre d'Auvergne, Orchestre National de Lyon, Orchestre de l'Opéra de Lyon, Orchestre Nationale du Capitole de Toulouse and Orchestre Nationale de l'Opéra de Paris.
Anthony is keen to share his musical knowledge with others, and is a professor at the Conservatory of Limonest. In July 2010, he founded the Larmor-Plage Academy of Brass and Percussion.
An ardent defender of French Brass Band movement, he plays as a soloist with many bands, including: the Paris Brass Band, Brass Band de la Musique de l'Air de Paris, the Brass Band Lorient, the Brass Band of Lyon, Brass Band Sagona and ExoBrass.
It also has the opportunity to give many masterclasses and play as a soloist in Taiwan, Japan, Holland…
He was a member of the Paris Brass Band. He is Tenor Horn Solo at the Brass Band de la Musique de l'Air de Paris.
In May 2014, Anthony released his first CD, « The French Tenor Horn, » and is accompanied by Lucie Chouvel piano, de l'Harmonie de la Musique de l'Air and Paris Brass Band. Anthony is the very first tenor horn soloist in France to record a full cd album.
In October 2016, at the Royal Albert Hall in London, he released his second CD, « The French Tenor Horn: Colors ». He recorded his second solo album in the UK with Foden's. He is the first French soloist to record an entire album with one of the largest Brass Bands in the world. Anthony also called on World of Brass, the most emblematic production house for brass bands, for recording the CD. This cd was nominated for the cd soloist of the year in the prestigious Brass Band World magazine and 4barsrest.
In November 2018, at Montreux in Switzerland, for the Swiss National Championship, he released his third CD, « Open Mind ».
For this third opus, I intend to break the established codes to offer you different pieces with different styles and numbers, which I think will seduce a greater number. Some associations will be unpublished, which will undoubtedly give the charm and innovation of this new CD.
This cd was named for the cd soloist of the month in March in the prestigious Brass Band World magazine.
Since 2019, he starts the direction and now he conduct the Brass Band des Gones and the Younth Symphonic Orchestra of Limonest.
Anthony plays on a Besson Sovereign 180 tenor horn. He use the Wallace Mutes and Romera mouthpieces.
Retour en Haut