Suche
Bastien Gaillard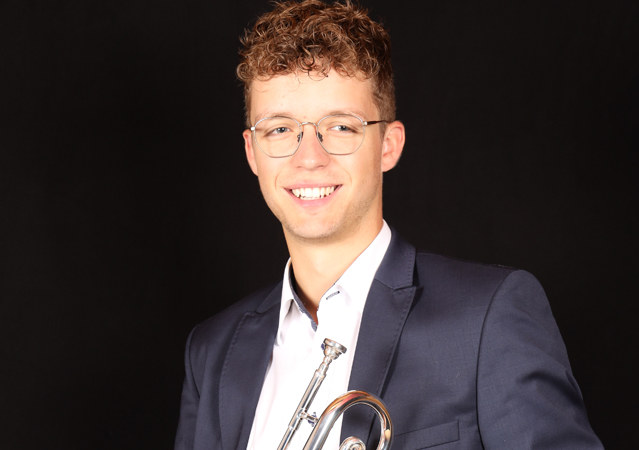 Solist, Principal Cornet of the Ensemble de Cuivres Valaisan
Bastien Gaillard is a passionate swiss conettist who likes to touch all aspects of music, either as a soloist, in brass ensembles or in the world of the brass band. He is also very active in the field of education as a teacher and conductor of wind ensembles.
Bastien began his musical education on the cornet with Mr. Christophe Pralong in the ranks of the Cécilia d'Ardon, then joined the Conservatoire Cantonal du Valais in the class of Mr. Eddy Debons. He finished his pre-professional studies with an excellent grade jura congratulations. During this period, he obtained various podiums in soloist competitions in Switzerland. He also won a Valaisan and a Swiss Quartet champion title.
Passionate about music, he spends most of his summers in camps and had the pleasure of participating in the Swiss Youth National Orchestra camp as a soloist. He also played in the National Youth Brass Band for several years.
Director of wind ensembles, he obtained his diploma in the class of Mr. Jean-François Bobillier. He directs the youth band of his federation as well as the youth band of the Collombey brass band.
In 2017, he started his professional career as a musician at the Music Highschool in Fribourg, in the class of Mr. Jean-François Michel. In 2020 he obtained his Bachelor of Arts with the special prize for the best interpretation of the Bachelor recital. Currently in his last year of the Master's degree of concert performer at the HEMU Fribourg, Bastien will start a pedagogical Master to perfect his teaching methods.
Bastien has been a member of the Ensemble de Cuivres Valaisan (ECV) since 2013, where he plays the principal cornet. He is also a member of the Ellipse Brass Quintet, a Valais band made up of François Roh, Julien Roh, Jérémy Monnet and Bernard Tornay.
Bastien likes to go off the beaten track by playing the cornet and trumpet in partnership with the Valais musician and rapper Cbarré.
Instruments
Prestige 2028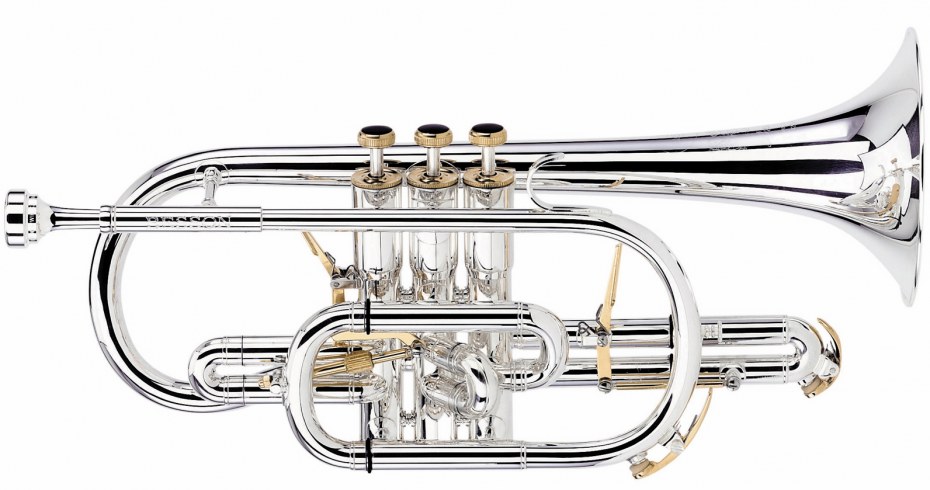 Retour en Haut