Suche
Boonyarit Kittaweepitak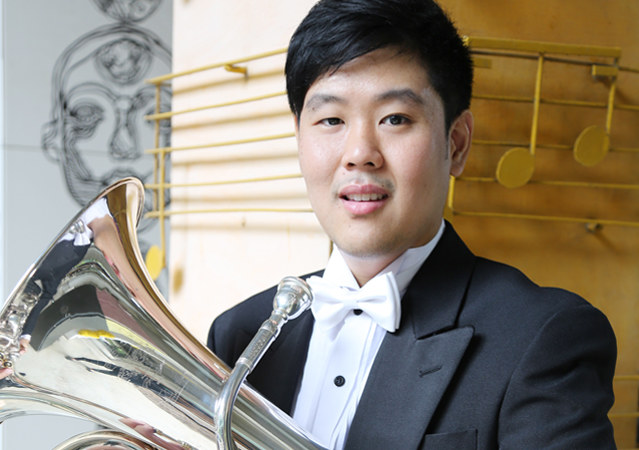 Euphonium soloist and professor at the College of Music, Mahidol University in Thailand.
Dr. Boonyarit Kittaweepitak is an active euphonium soloist and a tenured professor of euphonium at the College of Music, Mahidol University, Thailand. Boonyarit is also one of the founder and music director of Mahidol University Brass Band. As a native of Thai, Boonyarit, sought musical experiences including various national and international competitions, solo and ensemble performances, teaching, as well as earning his music degrees, not only in Asia, but also in Europe and Northern America.
In 2020, he graduated with a Doctoral of Musical Arts degree from the University of North Texas under the instruction of Professor David Childs, and Dr. Brian Bowman from whom he took lessons, assisted, and worked alongside as a teaching fellow and Coordinator of UNT's Tuba Euphonium Ensemble. He received a Master of Music degree from the Royal Northern College of Music in the United Kingdom and a Bachelor of Music degree from Mahidol University where he returned to teach. His primary teachers include Professor Steven Mead, and Kitti Sawetkittikul. Boonyarit began his euphonium studies at Assumption College, Thailand with Wichai Yongvanitjit and Jakkrit Ruenvuth in 1999.
As a soloist, Boonyarit was the first euphonium player who was invited to perform with Thailand Philharmonic Orchestra. He appeared as a soloist with Blackburn and Darwen Brass Band in the UK and the Dallas Brass Band, where he received the Player of the Year award. Also, Boonyarit performed a duet with a euphonium virtuoso, Steven Mead, which was accompanied by the Desford Brass Band in Singapore's Brass Explosion Festival in 2012. Boonyarit was featured in several ensembles including, WASBE International Youth Wind, UNT Wind Symphony, RNCM Wind Orchestra, RNCM Brass Band, and Manchester University Brass Band.
Boonyarit was invited as a faculty member of Asia Tuba Euphonium Festival, which was held in South Korea (2018) and in Beijing, China (2019). Some of his colligate students have competed and received recognitions among prestigious national and international platforms including International Tube Euphonium Conference (ITEC) and Falcone Festival. Boonyarit devoted himself to teach students of all ages. He taught at several schools in Dallas-Fort Worth area, namely Hebron HS, Frisco HS, Liberty HS, and Independent HS.
Boonyarit is a member of Incite euphonium quartet that were invited to perform at Stephen F. Austin, University of Memphis, University of Alabama, U of A at Birmingham, and ITEC regional at Kennesaw State University and University of Kentucky in 2020. Boonyarit is also a member of fLOW Quartet, the winner of the SCRTEC 2017. fLOW successfully went on a tour in Japan with a number of performances and masterclasses in Tokyo, Hiroshima, Saitama, and Yamaguchi. fLOW quartet has released 4 Dreams: The Quartet of Yuji Ono in January 2019, which is available to download on Spotify and iTunes. Moreover, Boonyarit was also a member of E-Tan Quartet (Thailand). The quartet performed at Sydney International Brass Festival in Australia, as well as Tuba Mania International Festival in Thailand. The quartet was featured at the Gala concert of ITEC 2012 in Austria.
Dr. Boonyarit Kittaweepitak is a Besson performing artist and performs on a Besson Prestige BE2052 Euphonium.
Instruments
Prestige 2052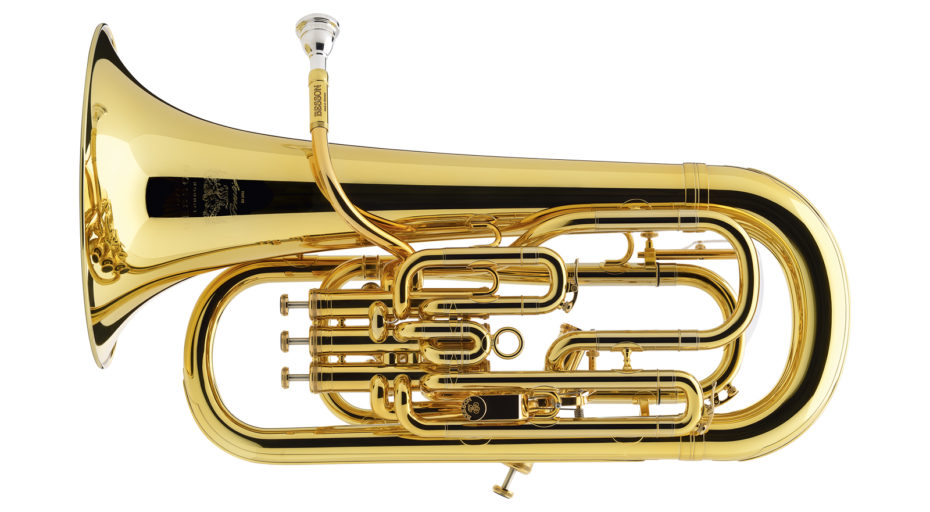 Retour en Haut