Suche
Lee Harrelson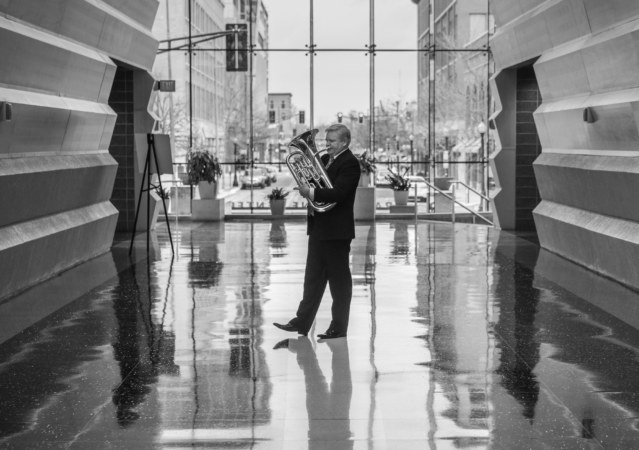 Assistant Professor of Music at Missouri Western State University
Lee Harrelson is a Professor of Music at Missouri Western State University. At Missouri Western, he serves as the Director of Instrumental Studies and instructor of low brass and chamber music. Dr. Harrelson attended the University of Southern Mississippi, where he studied music education and music performance before completing his masters and doctorate at the University of Missouri-Kansas City's Conservatory of Music and Dance.
Dr. Harrelson is the founder of the Fountain City Brass Band and currently serves as its artistic director and principal euphoniumist. The Fountain City Brass Band (FCBB) is one of America's premiere brass and percussion ensembles and has been featured throughout the U.S. and Europe in concerts and competitions. The FCBB is currently the top-ranked brass band in the United States. Under Dr. Harrelson's artistic leadership, the band has won eight North American Brass Band Association Championships, nine U.S. Open Brass Band Championships and one Scottish Open Brass Band Championship since it began competing in 2004. In 2011, All England International Brass Band Competition, as a member of the FCBB, Lee was named Best Instrumentalist; a first for an American at an English brass band competition. During his tenure, the FCBB has produced four commercial recordings, performed with countless world-class soloists and developed a youth brass program, the Fountain City Youth Brass Academy, that serves over 120 students per year.
Dedicated to furthering the brass band movement in America, Dr. Harrelson regular serves on the faculty of the North American Brass Band Summer School and in 2019, along with his wife Helen, founded the National Youth Brass Band of America.
In the fall of 2019, Dr. Harrelson was awarded the first-ever Visiting International Professor position with the world-famous Brighouse & Rastrick Band. In addition to working with and conducting the band, Dr. Harrelson was able to work closely with Professor David King, during preparations for the band's appearances at the British Open Brass Band Championships (Symphony Hall, Birmingham) and the National Brass Band Championships of Great Britain (Royal Albert Hall, London).
Dr. Harrelson can be heard on numerous commercially released recordings and has appeared throughout North America and Europe as a clinician, soloist and chamber musician. Lee
Harrelson is a Buffet Group/Besson Performing Artist.
Instruments
Prestige 2051 / 2052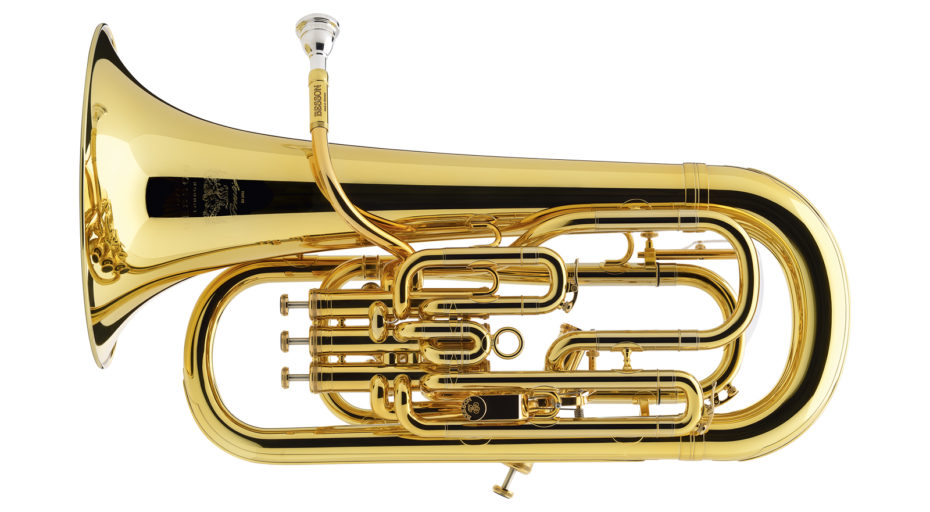 Retour en Haut