Suche
Lilian Meurin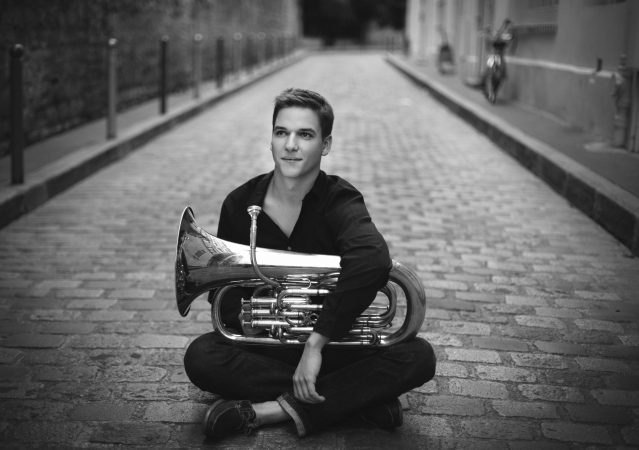 Euphonium Soloist
Lilian was born in 1996 in Lille. He started music with the drums when he was 4. Then also started the euphonium when he turned 9 years old and entered the Conservatorium in Douai with Jean-Luc Petitprez. 5 years later, Lilian was admitted at the Conservatorium of Paris, in Philippe Fritsch and Jean-Luc Petitprez's class. He was then 15 years old. He unanimously got his licence with honours.
Lilian is often invited to play with well known orchestras (Lamoureux orchestra, national orchestra of Lille, Pas de Loup orchestra, Limoges orchestra) and BrassBands (Buizingen, Woodfalls, Aeolus, Paris Brass Band) with conductors like Luc Vertommen, Erik Janssen, Russel Gray, Robert Childs. That allows him to play in prestigious rooms (salle pleyel, salle gaveau, theéaatre des champs EÉlyseées, Birmingham symphonic all, royal albert hall etc…) Indeed, he played as a soloist for the first time in the Champs Élysées theatre when he was 12.
Lilian is already laureate in a few national and international contests: petites mains symphoniques, 1st prize at the Rotary contest (2 years in a raw), laureate of the Tours international contest, 1st prize in the Luxembourg European contest and the soloist prize at the Open d'Amboise.
He also plays the Saxhorn and gives a special interest to the chamber music. Lilian is a member of Saxhornia and euphonium soloist in the brass band Nord pas de Calais, France champion 2009,2010,2011.
Retour en Haut