Suche
Sebastian Rozo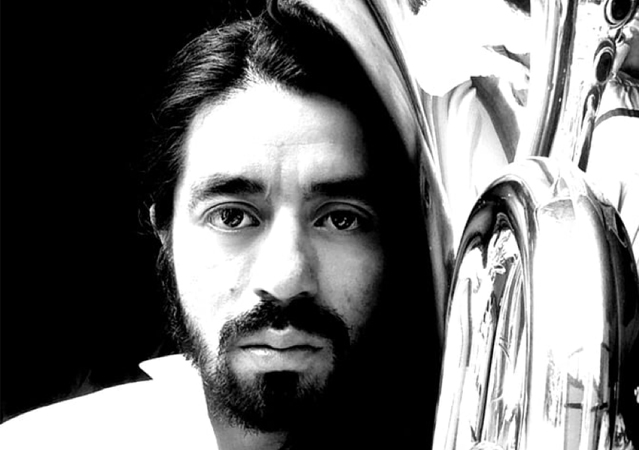 Euphonium professor at the Pontificia Universidad Javeriana (Bogota), the School of Music, Media, Art and Technology (EMMAT)
SEBASTIAN ROZO is a Colombian Euphonium player  and composer with a wide international trajectory, his first contact with Euphonium was in the year 1995 in the Symphonic Band of La Calera Cundinamarca, his birthplace.
He studied at the National University of Colombia and the Javeriana University with teachers Carlos Aponte and Nestor Slavov respectively. From 2000 to 2005, he was part of the Cundinamarca Youth Symphony and in 2006 he settled in Caracas Venezuela, where he was head of the euphonium line at the Simón Bolívar Youth Symphony Band.
Later he travels to Switzerland where he won the Ruth und J.Rapp scholarship to pursue a master's degree in classical euphonium and jazz with the renowned Swiss teacher Thomas Rüedi in Hochschule luzern-Musik with a laureate degree and in 2011 he holds a master's degree in free improvisation in Hochschule fur Musik Basel – Switzerland in the class of Fred Frith and Alfred Zimmerlin, awarded by the Ernerst Göhner Foundation, Laureate degree.
In 2014 he was director of the House of Culture of La Calera Colombia until 2016, he was also coordinator of the Wind and Percussion Area of ​​the Tocancipa Cundinamarca Artistic Training School until 2017. Within some of his achievements we can highlight the next: Strauss Festival with the Orquesta Filarmonica de Bogota 2005, first place in the National Euphonium Contest Tocancipa 2010, Artist invited to the ITEC (International Tuba and Euphonium Conference) Linz, Austria 2012,  World premiere of his work  "Techfonic"for two euphoniums and wind ensamble  whit Steven Mead 2014,  artist invited to the 2nd Festival of La Tigra, where he was crowned as the King of the festival, Piedecuesta, Santander 2018, Professor of Euphonium and Free Improvisation Assembly MC My Brass & Percussion Festival, Pereira, July 2016,17, Guest Professor, Hochschule der Künste Bern, Bern – Switzerland Workshop Free improvisation with the Euphonium class in Lucerne and Bern 2015, 2017.
Parallel to its academic and cultural management activities, it is part of multiple groups with tendencies to the rescue and fusion of the new Colombian music, free improvisation and other styles, such as Frente Cumbiero, La Mojarra Electrica, Mariazu, La Gran resbalosa, La Chirrimia Balsamica, Bandejas Espaciales, Vientox and his project as a soloist EufoX.
He has participated in musical productions such as: Tumbacatre (2006) Bogota-Colombia,Handel mit Händel (2009) Luzern – Switzerland Fischermanns Orchestra: Südpol (2008), Destination Unknown (2011), Wildfang (2012), Conducting sessions (2012), Colombia, (2013) Palenque (2011) Genf, Junisa, 2013, Bogt Aputoi, Edson Velandia 2015,Pilas – Edson Velandia – El Dorado 20 years (a tribute to Aterciopelados) 2017,Fania Records, Merecumbe, Frente Cumbiero 2017,Guchepazo, Mariazu 2017, Savia manteca, La resbalosa 2017,Sondirama-Mental Cream, 45rpm Okra Japon, Cumbiero Front 2018Films :Ein Platz in bus (2011), Tokyo Filter (2013), Odysseus- eis no möchte i vernäh! (2013) Spin (2013), Pegadito (2014)
Sebastian Rozo has excelled in the euphonistic world in Colombia for being a reference for new generations and worldwide for taking the instrument to previously unsuspected roads, always in search of new sounds, investigating styles and giving free rein to all the possibilities that offers this great instrument, Sebastian has made known the euphonium around the world, participating in different projects related to research, cinema and of course music, performing concerts and shows throughout much of Europe,USA, Asia and South America.
He is currently a Euphonium professor at  the Pontificia Universidad Javeriana (Bogota), the School of Music, Media, Art and Technology (EMMAT) – Berklle Academic Partner, since 2014, Sebastian is an artist of  Besson / Buffet Crampon  since 2015 and director of the International Euphonium Festival EUFOLANDIA.
Sebastian Rozo plays a Besson prestige BE2052 Euphonium
Instruments
Prestige 2052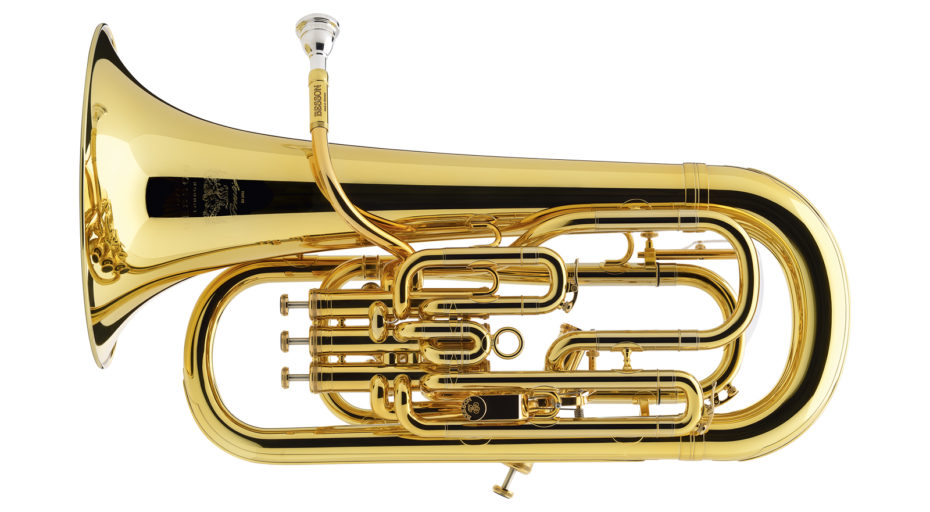 Retour en Haut