Recherche
Pat Stuckemeyer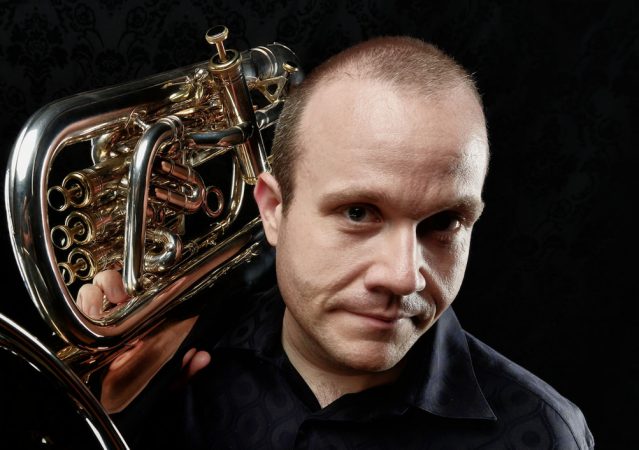 Professor of Music at Kentucky Wesleyan College
Dr. Pat Stuckemeyer is Director of Bands and Assistant Professor of Music at Kentucky Wesleyan College where he directs the KWC Wind Ensemble, the Panther Pep Band, teaches Music Theory and Applied Trombone, Euphonium, and Tuba.  Prior to joining the faculty at KWC, Stuckemeyer served on the faculties of Indiana University-Southeast, Arizona State University, Mesa Community College, Chandler-Gilbert Community College, and taught primary education in Evansville, Indiana-area.
As a soloist, Stuckemeyer's diverse career has taken him to a dozen countries and three continents.  He has released three solo recordings: Just For Fun, Stepping Stones for Euphonium, Vol. 1, and Footprints (with the Arizona State University Wind Ensemble).  He is Besson and Buffet Crampon Soloist and Clinician since 2006 and plays exclusively on the Besson 2052-S euphonium and Besson 983 Eb tuba.  An active chamber musician, Stuckemeyer is a founding member of the Eufonix Quartet and has released four recordings with them: End Game, Brink, Nuclear Breakfast, and Stepping Stones for Tuba Quartet.  As a brass band solo euphoniumist, Pat honed his skills in the United Kingdom performing with the Grimethorpe Colliery Band, Besses o' 'Th Barn Band, and the Leyland Band.  His extensive brass banding experience has served him well as a member of the Fountain City Brass Band, Central Ohio Brass Band, and the Salt River Brass Band.  From 2016 to 2019 he served as the director of the River Brass Band in Newburgh, IN.
As a teacher and educator, Pat's students are of the highest caliber, winning numerous competitions and going on to successful careers in music.  In addition to his students at Kentucky Wesleyan, he is in demand as a private tutor in the Southwest-Indiana, Northwest-Kentucky area where he maintains a full studio of primary students.  Since 2010, Stuckemeyer has served on the Executive Committee of the International Tuba Euphonium Association as Treasurer.  A published author, Stuckemeyer has written articles about low brass education and pedagogy and is consistently recommended by others in his field as an expert resource.
Stuckemeyer holds a Bachelor of Music and Bachelor of Music Education from the Conservatory of Music at Capital University, a Master of Music from the University of Kansas, an Artist Diploma from the Royal Northern College of Music in the United Kingdom, and the Doctorate of Musical Arts degree from Arizona State University.  Dr. Stuckemeyer credits his success to his teachers: Sam Pilafian, Patrick Sheridan, Steven Mead, Scott Watson, Paul Droste, Thomas Zugger, and K. Kim Fillingim.
For more information, please visit: www.patstuckemeyer.com
Instruments
Prestige 2051 / 2052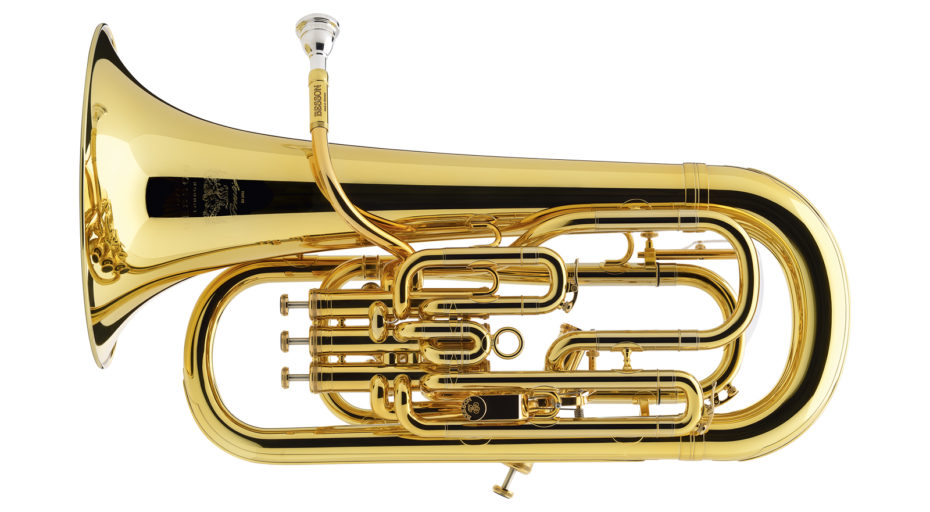 Retour en Haut