Search
Aaron Vanderweele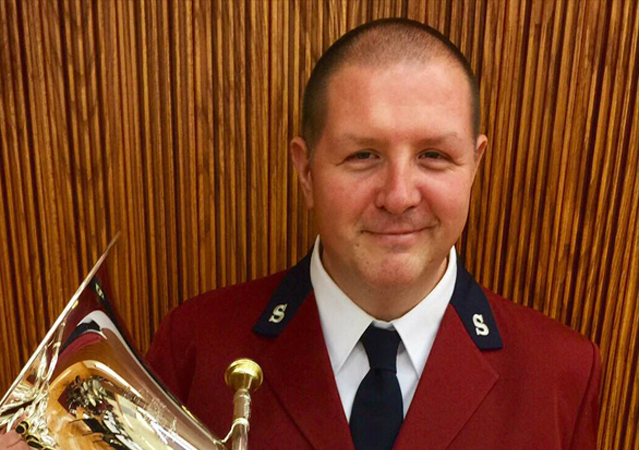 Adjunct Professor of Euphonium - Rutgers University and New Jersey City University
Aaron VanderWeele was named 2007 International Euphonium Player of the Year— only the third American to receive that prestigious recognition.
He currently serves on the faculties of Mason Gross School of the Arts at Rutgers University – The State University of New Jersey, and New Jersey City University's Department of Music, Dance and Theater. He is the owner of EuphoniumLessons.com.
Mr. VanderWeele is a Buffet Crampon Artist and plays exclusively on the Besson Prestige 2052 Euphonium.
He has been a featured soloist at the U.S. Army Band Tuba Euphonium Workshop and is a frequent guest artist at Northeast Regional Tuba Euphonium Conferences (ITEA).
For nearly 20 years, Mr. VanderWeele has been the distinguished Euphonium Soloist of the New York Staff Band. He has performed at prestigious venues including Carnegie Hall with Elton John and Lincoln Center with the Canadian Brass & Principal Brass of the New York Philharmonic. Solo performances include Royal Albert Hall, Queen Elizabeth Hall, Philips Arena, and Princeton University. He has also performed with the New Jersey Symphony Orchestra and West Point Band.
His extensive discography includes solo performances on twenty-three professional recordings and four solo recordings. His latest recording, Panache received high praise from The Brass Herald:
"The complete mastery of the euphonium that Aaron VanderWeele displays throughout this recording means that the listener is able to forget about technique and all such physical matters—one can just sit back and listen to the sheer music being performed." – Philip Biggs, Editor
His students have distinguished themselves by winning euphonium scholarships to attend the University of North Texas (Brian L. Bowman Euphonium Studio), University of Georgia, Eastman School of Music, The Royal Welsh College of Music and Drama and Interlochen Arts Academy.
Aaron is a man of faith and family who is passionate about encouraging others to develop their God-given ability. He lives in New Jersey and has two sons.
Retour en Haut