Search
2017 International tuba competition of Tours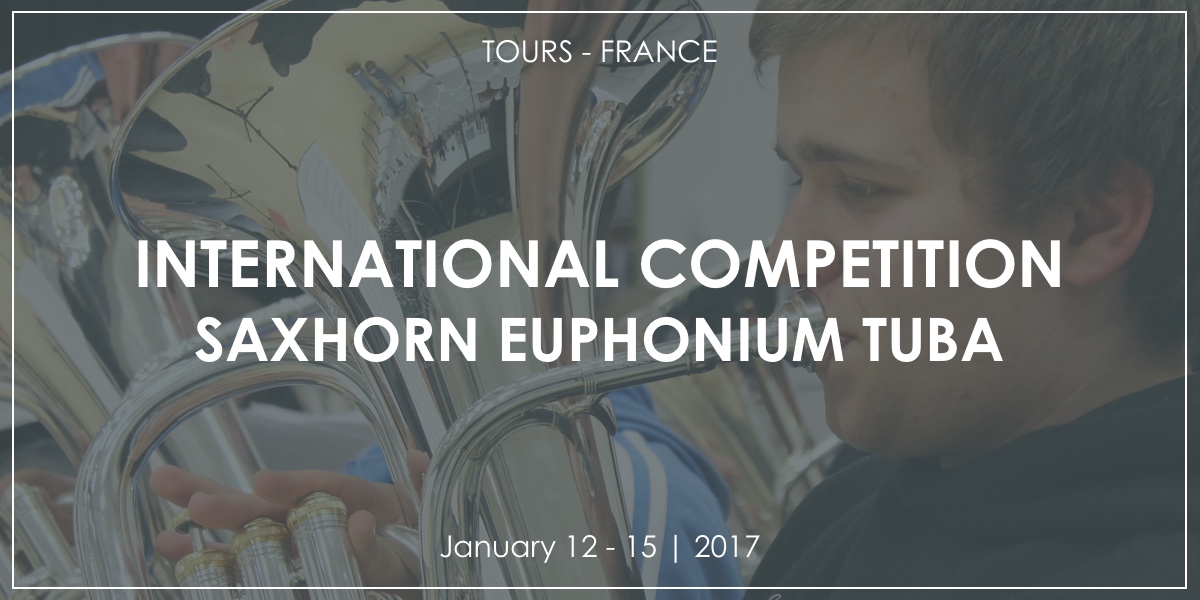 The Saxhorn Euphonium Tuba competition of Tours and Chambray-lès-Tours will take place on January 12th to January 15th 2017!
This meeting of tuba lovers has 2 aims: to boost the regional instrument classes and allow tuba players from various backgrounds to meet on a national level.
As of today, 14 original compositions were written for the competition, 1 piece was republished and more than 300 candidates attended the competition. Every age and every level can attend: from 1st Cycle to CNSM pupils or any accredited tuba player.
Make sure you come to our instrument stand and discover Besson's full ranges of Tubas and Euphoniums.
How to participate?
The Saxhorn Euphonium Tuba competition is open to all tuba players, of all nationalities.
The categories for end of Cycle I, end of Cycle II, end of Cycle III and DEM are open to all tuba players of the relevant category.
The Prestige category is open to every tuba player who is a conservatory graduate in France or holds the equivalent certificate outside of France.
The Jazz category is open to jazz bands that include at least one instrument from the tuba family (tuba, euphonium, saxhorn, saxhorn alto…..). The tuba player has to be one of the main band soloists.
To register and learn more, visit the official website of the Saxhorn Euphonium Tuba competition.
Retour en Haut