Search
Alexandre JOUS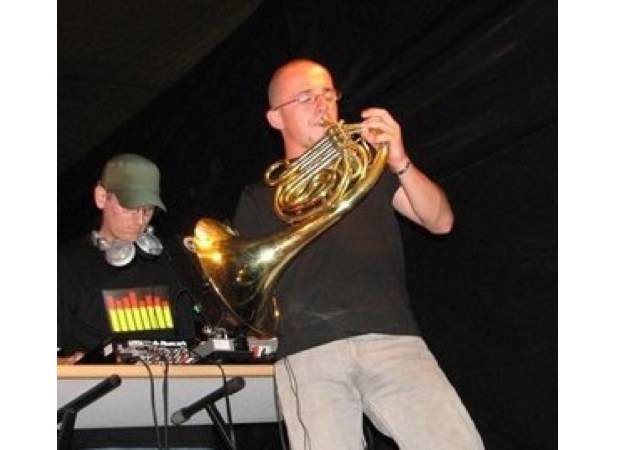 International soloist
Alexandre Jous is an eclectic musician that performs on various stages. Both solo or with an orchestra, in the middle of the mountains or on trendy stages with modern music…
Originally from Northern France, Alexandre started to study percussion instruments in Maubeuge (with Maurice Monnier), he then started to play the French Horn in Valenciennes (with Gerard Jacques) and in Douai (with Guy Mouy) Douai (avec Guy Mouy), he finally came back to Metz ( with Bernadette Genestier) where he was unanimously awarded a gold medal for his music. He then continued to play the French Horn in Gennevilliers (with Patrice Petitdidier and Francois Bonhomme), he also briefly studied in the Modern Music School in Nancy (Claure Mirandola) .
Deeply passionate with mountains, he lived in Thones, in the french Alps, a few months every year. That is how he naturally felt in love with the Alpine Horn. He performed his first show with Edmond Matter, whom transmitted him his passion for the Alpine Horn.
Since July 2008, Alexandre Jous is the first prize winner of the international Alpine Horn contest held in Nendaz (Switzerland) as a solo player. He was awarded the first prize for the same category again the year after. It is to mention that he is the first non-Swiss citizen to ever win this prize.
Alexandre plays internationally, as a solo player and with harmony orchestras, brass band… But as well in duo or group.
Frequently invited as teacher, he conducts master-classes, trainings, and private courses for both groups or individuals.
He also works with students to help them deal with stress management and to prepare them for the academic music tests.
Alexandre also works in studios. He recorded tracks for multiples artists and released is first solo album ' Tournetacor' in August 2009. He then released two duo albums in June 2011: ' cor de barbarie ' and ' les cors flingueurs '.His second solo album 'c'est la montagne qui décide 'came out in 2012 .
His third album combined the 10 editions of the Alpine horn gathering. and of the international gathering in Munster (Alsace).
As a solo Alpine horn player he has performed in France, Belgium, Luxembourg, Switzerland, Germany, Spain, Morocco, Estonia, China and the United States.
As part of an orchestra Alexandre has performed in France, Belgium, The Netherlands, Austria, Germany, Turky, Germany, Russia, Hungary and the United Arab Emirates.
Alexandre is always eager to start new exciting projects or partnerships.
Retour en Haut