Search
Mark Preece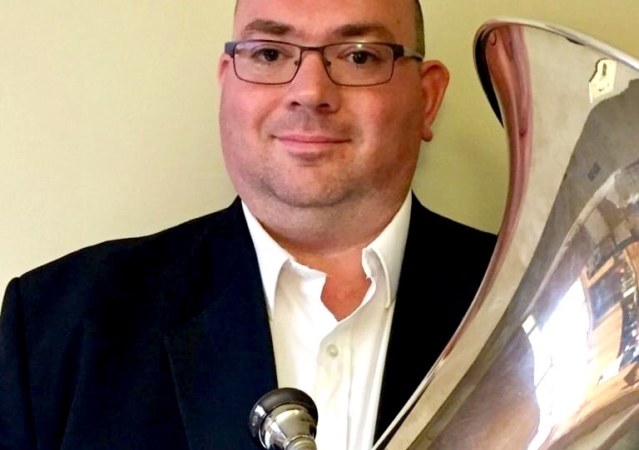 Principal Tuba - Regina Symphony Orchestra
Mark Preece is Principal Tuba of the Regina Symphony Orchestra. As an orchestral musician, he has also performed with the Edmonton Symphony Orchestra, the Alberta Philharmonic Orchestra, the Metamorphosis Symphony, and has had the opportunity to perform in Canada, the United States, France, Germany, Belgium, The Netherlands, and Japan.
Mark is a Buffet Crampon Performing Artist for Besson Instruments and LefreQue Sound Bridges.  In addition to orchestral music, Mark is also an active chamber musician. He is Tubist and arranger of Big Sky Brass–Regina's professional brass ensemble–and the International Tuba Quartet.
Mark is the Applied Music instructor for Tuba & Euphonium at the University of Regina where he also coaches the U of R Tuba/Euphonium Ensemble. During the summer, Mark teaches on faculty at the International Music Camp in North Dakota.
His passion for music education also keeps him in demand as a clinician and adjudicator. He works with bands, ensembles and soloists at regional and provincial music festivals with the Saskatchewan Music Festival Association and the Saskatchewan Band Association. Mark has published pedagogical materials with the International Tuba Euphonium Association and is also an affiliate member of Andover Educators.
Mark is also an active music arranger. He has written arrangements for a variety of brass ensembles including Brass Band, Orchestral Brass, Brass Quintet as well as pieces for Solo Tuba and Tuba Quartet. His music has been performed and recorded worldwide, with performances by Big Sky Brass, The Regina Symphony Orchestra, the International Tuba Quartet, Queen City Brass Band, and The Fairey Band of Great Britain.
Mark also enjoys his conducting role as Music Director of Queen City Brass Band, which began in 2010-2016. After a 5 year hiatus, he is happy to return to the podium in 2021.
Originally from Ontario, Canada, Mark began playing the Cornet at age 7 in the Salvation Army and later, following in his father's footsteps, switched to the Tuba at age 12. His love for the British Brass Band tradition eventually lead him to pursue a professional music career. He was invited to join Intrada Brass by Bram Gregson while pursuing his Bachelor of Music (BMus) in Honours Performance from Wilfrid Laurier University under the instruction of Jane Maness. In 2004, he moved to Japan and became the first international member of Breeze Brass Band in Osaka, while also studying with Roger Bobo in Tokyo until his return to Canada in 2006. He received a Master of Music (MMus) in Performance from the University of Regina under the instruction of John Griffiths and Scott Whetham. Additional instructors include Brent Adams, Patrick Sheridan and Sam Pilafian.
Retour en Haut