Search
Stan Nieuwenhuis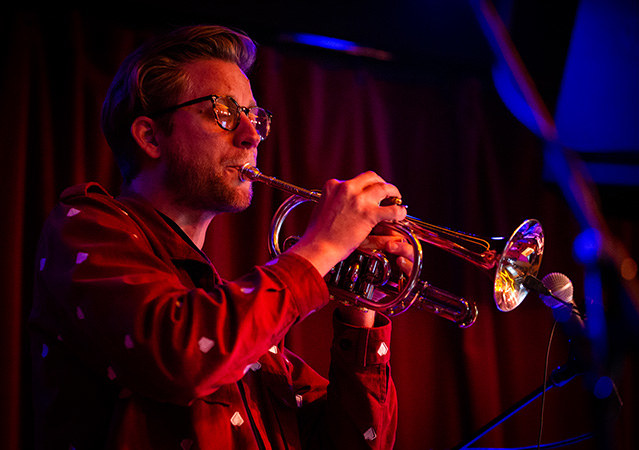 Playing in several top Brassbands and a young composer
Stan Nieuwenhuis is a composer and musician. His roots lay in Holland, but he grew up in Brussels and is living in Antwerp at the moment.
Stan studied trumpet and piano at the Lemmensinstituut in Leuven where he received his Master degree in trumpet performance. Meanwhile, Stan started composing and arranging. After his classical music studies Stan moved to Rotterdam to study Sound Engineering.
In the international brassband scene Stan Nieuwenhuis has been making a name for himself, with soloists and ensembles from all over the world performing and recording his works. In 2015 Stan won the European Composers Competition in Freiburg (D) and was finalist of the RWCMD/Cory Band Composition Prize in Cardiff (GB).
Stan does not only compose for Brassbands and wind bands. He also creates electronic soundtracks for documentaries, shortfilms, tv and music theatre. With his popband mastercab he was picked up by Belgian national radios and released a full album and two EP's so far. In 2017 Stan released the full album 'Ellis Island' with cornet soloist Harmen Vanhoorne by the alias 'doux'. In 2021 launched his solo project 'Stann' where cornet and electronics meet.
Stan founded in 2016 the music theater company Kopseer with singer and actress Aline Goffin and dancer, choreographer and photographer Olympe Tits. The first production Als Alles Kan, Kan Niets Kapot was a poetic play about a grandmother who suffers from dementia and her granddaughter. This play was critically acclaimed.
More info at www.stannieuwenhuis.be
Retour en Haut