Search
Besson 180th anniversary limited edition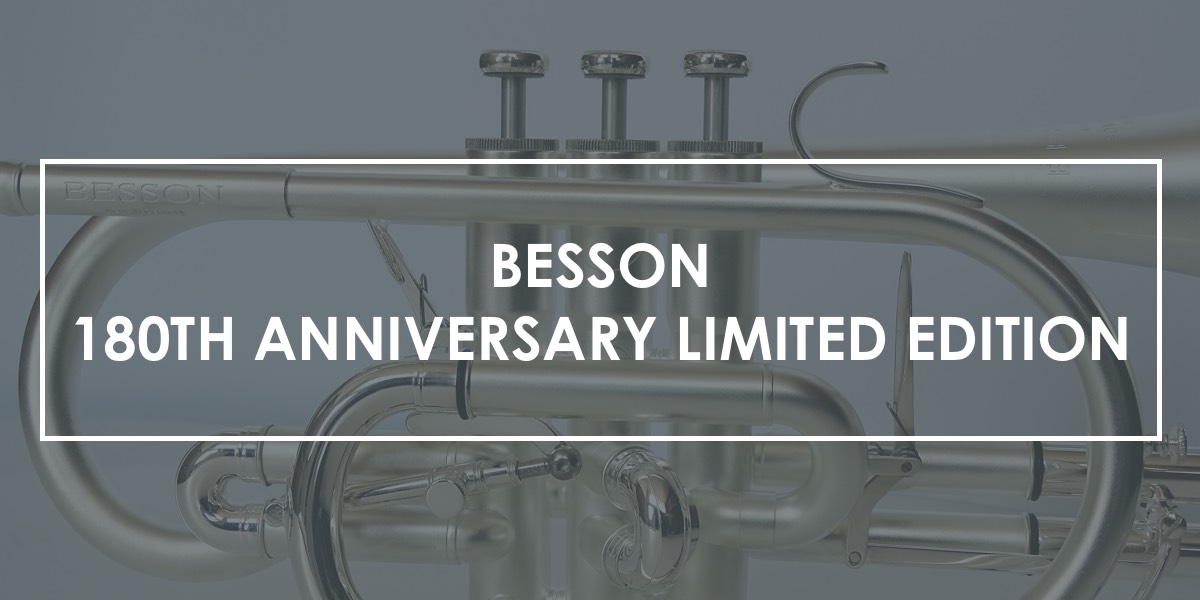 To celebrate the 180th anniversary of our Besson brand, we are releasing a limited edition of our famous Sovereign models.
Instruments
For this limited anniversary series, only 180 units will be made with a split between cornet/tenor horn/baritone/ euphonium/EEb and BBb tuba. These instruments will be finished with a classy frosted/satin silverplate body, bright silver plated tuning slides, finishing parts and inner bell.
This finish was part of our brand image in the 70's and 80's and we are proud to present it to you for this limited edition.
We are also proud to present for the first time on this limited series, the renewed "Besson London" brand logo engraved on the bell. This logo will be used on all production instruments from 2018 on.
Every single instrument in this limited series will also have a special engraving on the side of the bell to commemorate the 180th anniversary.
Accessories
The instruments come with a special limited edition case in the old, original "Royal blue" colour of Besson, and with a classic Denis Wick mouthpiece that also has this special finish outside with gold plated rim and cup.
The anniversary mouthpieces can be bought apart from the instrument and are available now!
The limited series will consist of:
70 Bb cornets
50 Bb euphoniums
20 Eb tenorhorns
20 Bb baritones
10 EEb tubas
10 BBb tubas
All of them will have a special serial number starting from 001 till 180.
Retour en Haut