Search
Joel Collier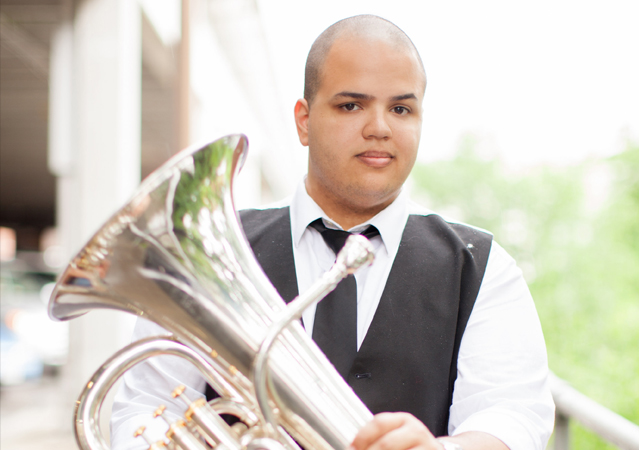 Euphonium Soloist
Dr. Joel Collier has been making music his entire life. Growing up in a musical family, music has been one of the main focuses in his life. Receiving recognition as a performer, composer, and teacher of music, Joel has enjoyed sharing his gifts with audiences and students in the United States, Peru, England, Austria, and Germany. After receiving a Bachelors degree in Music Industry from Drexel University, Joel moved to Harrisonburg, Virginia to pursue a Masters degree in Euphonium Performance. Joel has continued his studies, and in 2016 completed his doctorate in Euphonium Performance, Pedagogy, and Literature. His teachers have included Aaron VanderWeele, Barry McCommon, Bob Gale, and Kevin Stees.
Dr. Collier has won numerous awards as a soloist, including first place at the 2012 North American Brass Band Championship and second place in 2016 at the same contest. He has been featured as a soloist with the Philadelphia Youth Orchestra, the Drexel University Concert Band, the JMU Brass Band, the JMU Wind Symphony, National Capital Band, Massanutten Youth Brass Band, Pendel Brass, the New York Staff Band, and many other ensembles. Joel currently performs with River Brass, the Brass Band of Louisville, and The Salvation Army Southern Territorial Band.
Dr. Collier's doctoral research focused on the origins and development of the brass band euphonium concerto, and his document discusses the compositional background and evolutionary development of the Horovitz euphonium concerto, both Golland euphonium concerti, the Ellerby concerto, and the Wilby concerto.
Dr. Collier is also a composer and arranger, with several titles for brass band and choir already published. His compositions can be heard on numerous recordings, including his own solo CD, the New York Staff Band recording – Endless Power, and the National Capital Band release – A Musical Offering. He has been the primary arranger for the JMU Tuba-Euphonium ensemble, and several of his compositions have been performed by the JMU Brass Band, the JMU Chorale, The New York Staff Band, International Staff Band, and others.
Dr. Collier recently released his first solo album, Shadowed. The album features many first recordings and new commissions of works for euphonium and brass band. It is available on his website, JoelCollier.com, and from other brass music retailers.
Dr. Collier is presently based in Louisville, KY as the Divisional Music Director for The Salvation Army's Kentucky-Tennessee Division. He is also the Vice President of the North American Brass Band Association.
Dr. Collier is a Besson performing artist and performs on a Besson Prestige, BE2052 Euphonium.
Instruments
Prestige 2051 / 2052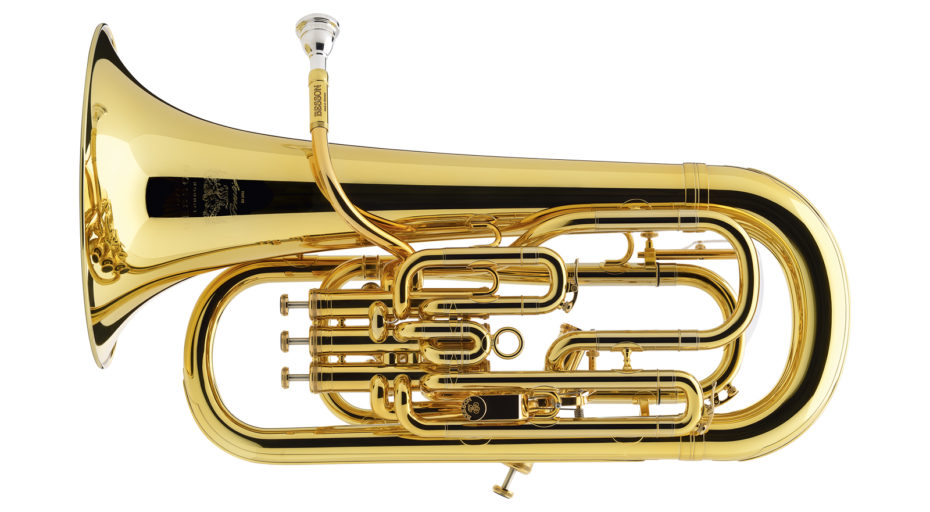 Retour en Haut